Talent management software, our global solution for showcasing your talent
A COMPREHENSIVE SAAS HR SYSTEM FOR TALENT MANAGEMENT
Since 1998, Foederis has been a leading provider of Talent Management solutions. Our suite is the market's only full-spectrum and customisable offer covering all dimensions of the HR function.
Want a demo of our Talent Management solution?
Contact our experts to discover our HR software
A fully integrated HR solution to recruit, develop and retain your talents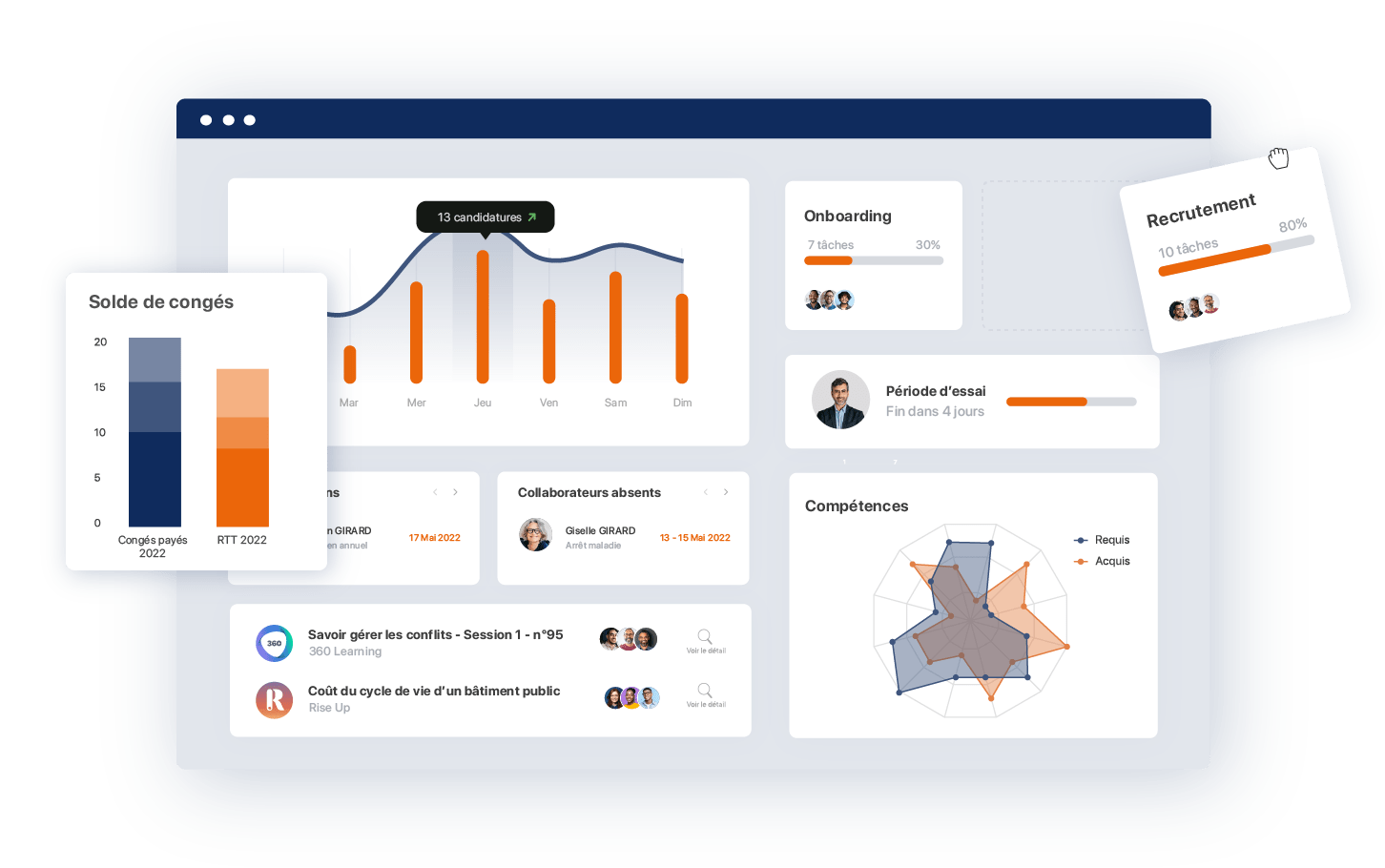 Placing employees at the center of your business
Companies have understood that well-handled Talent Management now represents a major competitive advantage. In a world where businesses are subject to the sacrosanct obligation of cost-cutting and ROI, every investment decision becomes strategic. The demand for effective talent management solutions capable of globalising and standardising the HR processes of international companies represents a major challenge.
Benefitting from 20 years' experience, Foederis offers a complete talent management software suite in SaaS mode. Our talent-centric software enables HR management teams  to add value to and support the business process. Foederis' unique offer covers traditional transactional HR functions and encompasses broader organisational requirements such as workforce planning, learning, performance and career management.